OUTDOOR GLASS ART
Swimming Pool Octopus
Swimming Pool Octopus

Dimensions: 9″ x 12″
A scuba Dive Master (Certified instructor) with experience teaching and accompanying divers across the globe requested that I create a friendly, happy glass octopus for her pool.
This glass art piece was constructed of a combination of blue ripple dichroic glass and an iridescent transparent deep royal blue.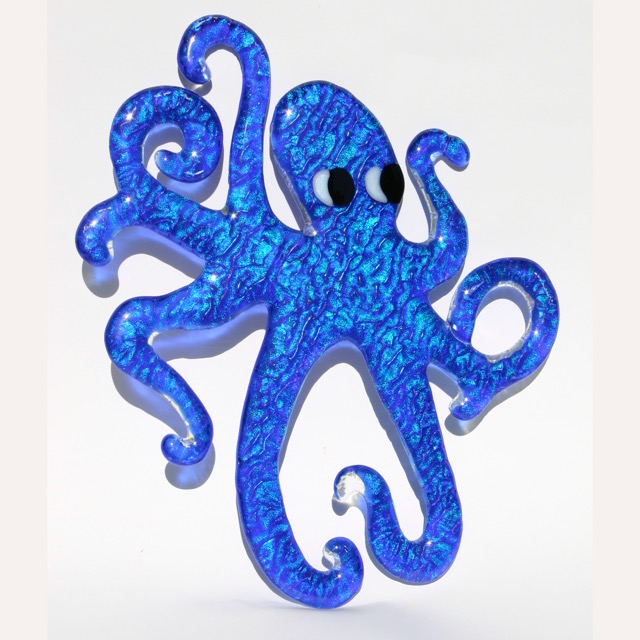 Underwater Swimming Pool Octopus

The Dive Master had the blue octopus installed in the side of her newly designed pool.